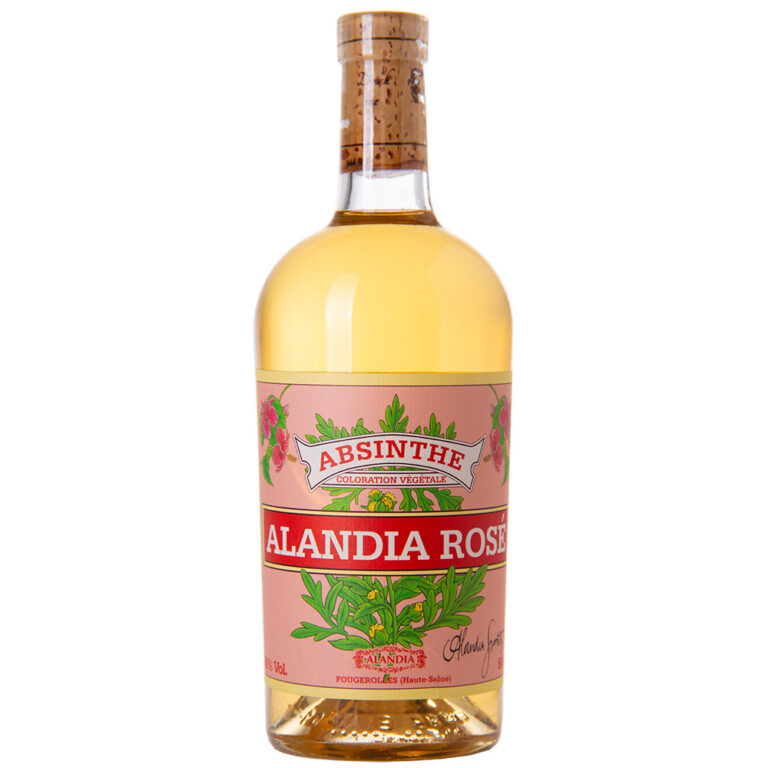 Rosé Absinthe already existed during the Belle Époque in the 19th century in France. Based on this historical reference, the Absinthe ALANDIA Rosé was created. As in those days, the Absinthe gets its natural color from hibiscus flowers. In addition to coloring, they round out the fresh taste of the Absinthe in a floral-lovely direction. On the finish, you can detect notes of fresh strawberries and lychee. The alcohol content of 60% is slightly lower than the usual 68%, which is also in line with the historical original and emphasizes the gentler character of the Absinthe. ALANDIA Rosé should traditionally be served with ice water and a sugar cube. The sweetness of the sugar rounds out the flavor of the Absinthe. Overall, ALANDIA Rosé is seductively smooth and refreshing due to the use of flowers instead of color-giving herbs. It is the perfect Absinthe as an aperitif or sundowner on a balmy summer evening.
How to store Rosé Absinthe
ALANDIA Rosé owes its pink color to the hibiscus flower. This is a vegetable dye that fades when exposed to direct sunlight. That is why we wrap each bottle in paper to protect the contents from UV rays. After opening, you should store the Absinthe in a dark place so that it keeps its natural color for as long as possible. If the color fades a bit over time, it is important to know that this is a completely natural process. It is purely visual and does not affect the taste of the Absinthe.
Facts
| | |
| --- | --- |
| COUNTRY OF ORIGIN: | France |
| ALCOHOL: | 60% vol. |
| CONTENT: | 0.5 l / 16.9 oz |
| COLOR: | Pink |
| CONTAINS COLORINGS: | No |
| SALES DENOMINATION: | Spirit |
| FOOD BUSINESS OPERATOR: | ALANDIA GmbH & Co. KG, Bismarckstrasse 49, 50672 Köln |
| TASTING NOTES: | Smooth and balanced Absinthe with floral notes of hibiscus flowers |
Buy online
How to prepare Absinthe: ALANDIA Rosé