Absinthe République Vintage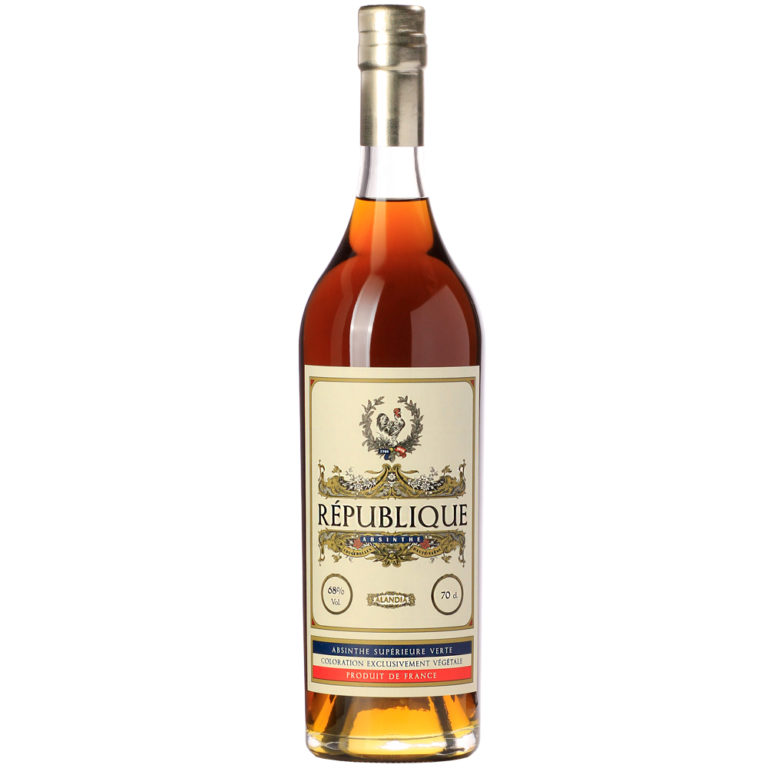 Absinthe République Vintage is a traditional French Absinthe. It is produced at the traditional Paul Devoille distillery. Already in the times of the Belle, the family distillery was known for fine distillates (including Absinthe). The recipe of Absinthe is based entirely on tradition, the classic Absinthe herbs wormwood, green anise and fennel. Absinthe République gets a special flavor note by the addition of coriander seeds. These have nothing to do with the leaves of the plant in terms of taste. Coriander seeds have a nutty, slightly citrusy flavor. These notes harmonize perfectly with the freshness of green anise and fennel.
French Premium Absinthe
For distillation, wine alcohol is used as the alcohol base instead of grain alcohol. This gives Absinthe République a fine cognac note in the finish. In addition, the Absinthe gains body over time due to the high-quality alcohol base. That is, the Absinthe matures and becomes softer in taste as the molecular structure of the alcohol changes. All in all, we can recommend Absinthe République Vintage to those Absintheurs who are looking for a noble, exceptional Absinthe and value the combination of tradition with a touch of extravagance.
Facts
| | |
| --- | --- |
| COUNTRY OF ORIGIN: | France |
| ALCOHOL: | 68% vol. |
| CONTENT: | 0.7 l and 0.05 l / 23.67 oz and 1.36 oz |
| COLOR: | Brown |
| CONTAINS COLORINGS: | No |
| SALES DENOMINATION: | Spirit |
| FOOD BUSINESS OPERATOR: | ALANDIA GmbH & Co KG, Bismarckstrasse 49, 50672 Köln |
| TASTING NOTES: | Slight Cognac notes, as this Absinthe is distilled with wine alcohol. Little spicyness deriving from coriander seeds |
Buy online
Absinthe République: Premium Absinthe from France