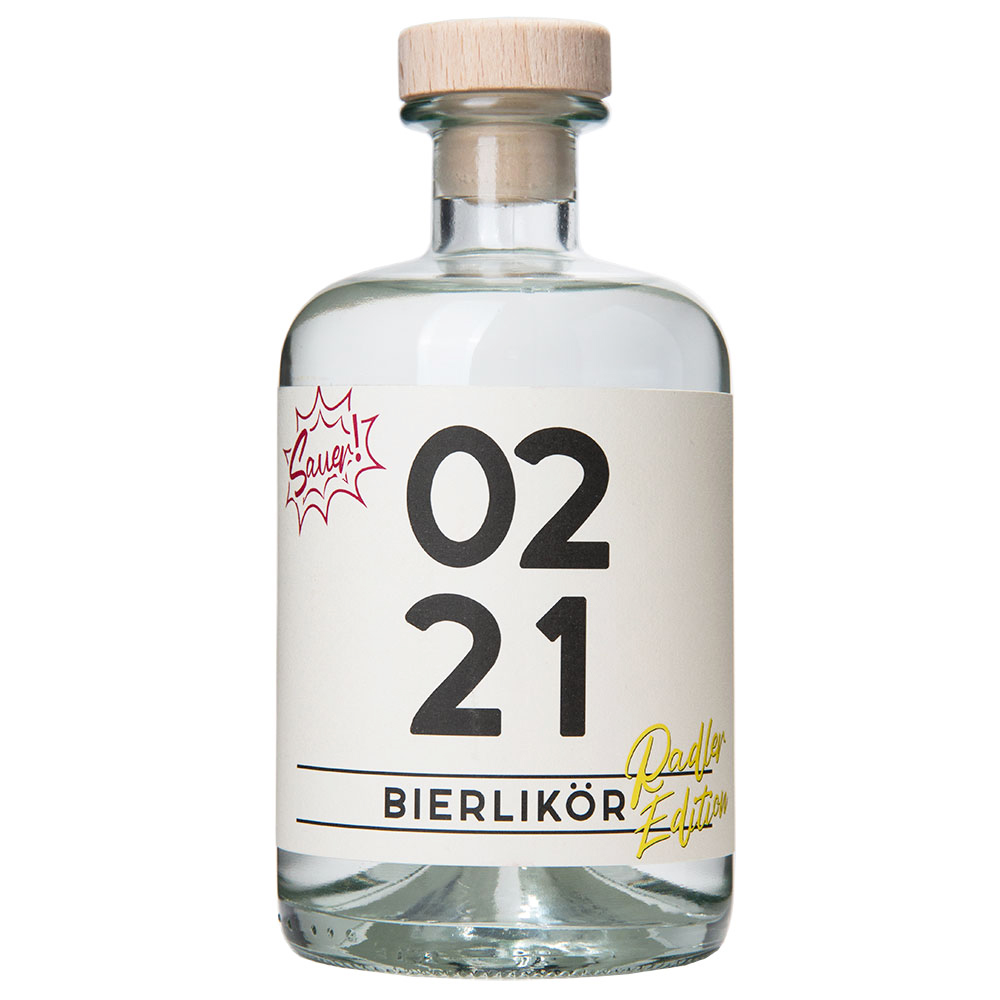 The basis of 0221 Bierlikör (beer liqueur) is Kölsch (beer made in Cologne). We first let this mature for several months in oak barrels. The Kölsch absorbs the wood notes of the barrel and is refined in taste by the storage. For the final liqueur, the barrel-aged beer is distilled and refined into the liqueur. For refinement we use honey, which gives the beer liqueur its delicate golden color in addition to rounding off its taste.
0221 Beer Liqueur Drinking Recommendation
In the vernacular, Cologne is also affectionately known as the northernmost city in Italy. What is La Dolce Vita and Limoncello there, becomes La Kölsche Vita and 0221 in Cologne.
0221 Beer Liqueur Radler Edition is sweet in taste, with a refreshing-sour lemon kick in the finish. This means, not only sweet but also sour, that's how 0221 tastes.
If you like, you can also use 0221 as an ingredient for an 0221 Spritz. Here is the recipe for the refreshing summer drink:
2 oz / 60 ml 0221 Beer Liqueur
4 oz / 120 ml sparkling wine
A shot of tonic water
Serve with ice, lemon wedge and a peppermint sprig
Facts
COUNTRY OF ORIGIN:
Germany
ALCOHOL:
16% vol.
CONTENTS:
0.5 l and 0.04 l
COLOR:
Clear
CONTAINS COLORINGS:
No
SALES DENOMINATION:
Liqueur
FOOD BUSINESS OPERATOR:
ALANDIA GmbH & Co KG, Bismarckstrasse 49, 50672 Cologne, Germany
TASTING NOTES:
0221 Beer Liqueur is sweet and tangy in taste, with a refreshing, sour lemon kick in the finish.
Buy online