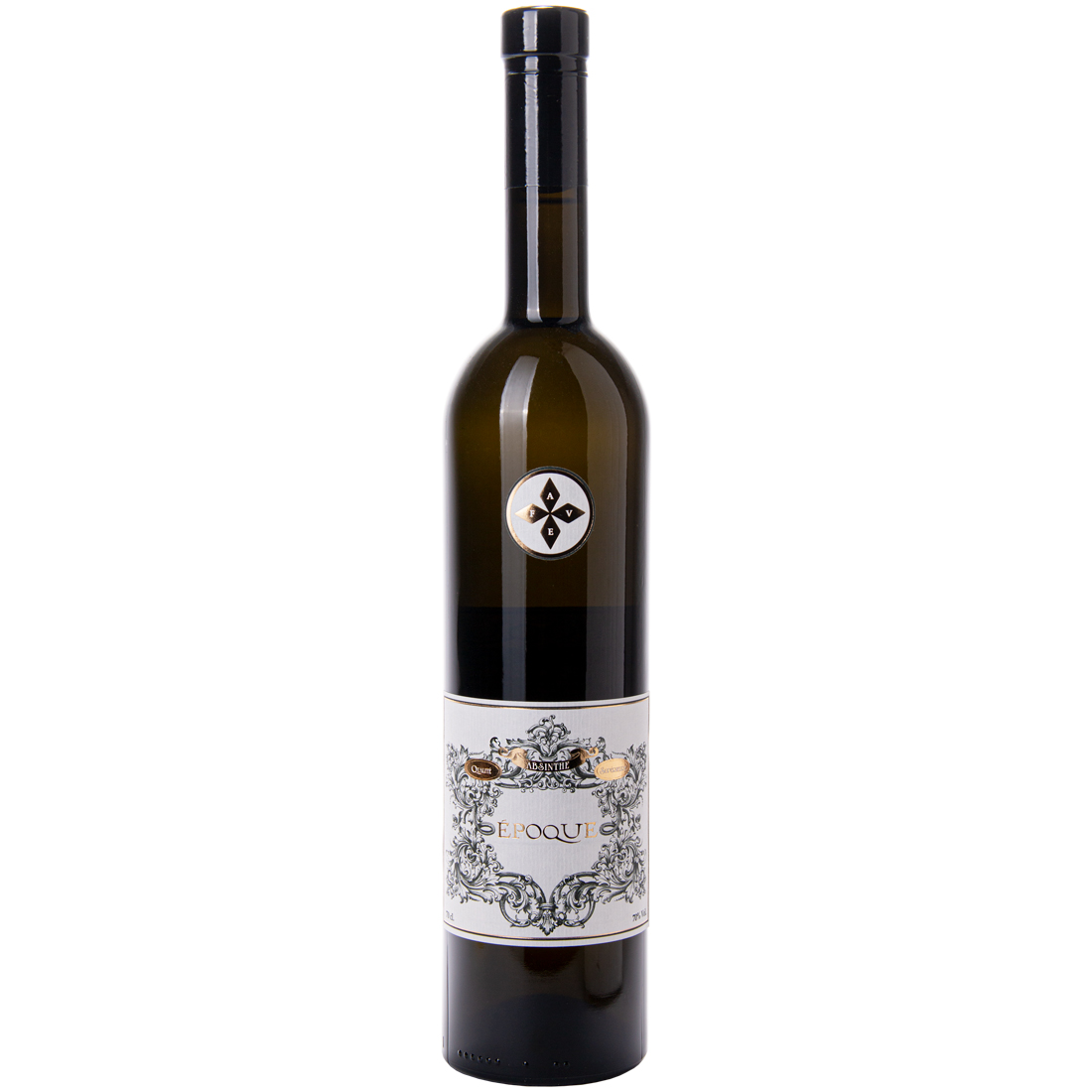 Inspired by the age of Belle Époque, this Absinthe reflects the cultural Absinthe heritage of the 19th century. The Absinthe recipe consists of a composition of 12 herbs. In addition to the classic herbs wormwood (artemisia absinthium), fennel and anise, the list of ingredients includes, for example, calamus and vanilla. While vanilla supports the "creamy" aspect of Absinthe, the distillation of calamus root gives Absinthe a slightly spicy, peppery note. This note combines with the natural sweetness of anise and fennel to create a distinctly multi-faceted flavor. The louche of this "epochal" Absinthe turns out extremely dense and milky, which is due to the slow wood-fired distillation process. This dissolves the essential oils of the herbs particularly well, which in turn trigger the turbidity (the "louche") when water is added. Overall, we recommend this Absinthe to any Absintheur who is looking for something special, but does not want to compromise on authenticity and quality.
Époque: Traditional German Absinthe
Absinthe Époque is not produced in France, but in Germany in the heart of the Bavarian Forest. With great attention to detail, the distillation takes place at a small family-run distillery. Some of the herbs used come from the herb garden of the distillery. In addition to Absinthe, the finest brandies are produced in the copper pot from the fruits of the orchards owned by the family. Of course, committed to tradition and craftsmanship, the alembic is heated with firewood instead of electricity. This requires craftsmanship, but dissolves the flavors particularly well due to the slower distillation, resulting in flavorful distillates.
Facts
| | |
| --- | --- |
| COUNTRY OF ORIGIN: | Germany |
| ALCOHOL: | 70% vol. |
| CONTENT: | 0.7 l / 23.67 oz |
| COLOR: | Light Green |
| CONTAINS COLORINGS: | No |
| SALES DENOMINATION: | Spirit |
| FOOD BUSINESS OPERATOR: | ALANDIA GmbH & Co KG, Bismarckstrasse 49, 50672 Köln |
| TASTING NOTES: | Smooth and creamy taste with vanilla notes in the background |
Buy online
Absinthe Époque: Smooth and creamy Absinthe with notes of Vanilla